Photo by DJ Johnson on Unsplash
The wind on Lake Erie is rumbling and raging just half a block north from where I sit, howling like a freight train. A cold snap came in last night, temperatures plunging into the teens.
This is January in Cleveland: the beginning of a new year and all of the attendant hopes that come along with it, but a reminder that one must first endure a brutal, desolate period before reaching the promise of spring.
In many ways, the present state of Cleveland and the rest of the Rust Belt is similar. There are memories of warm summers when growth and development led to dreams of infinite possibility; recollections of golden autumn, when the region was at the peak of its powers and beauty; all before slipping towards the cold, the decay, the near-death that soon overtook it.
The Rust Belt has had a rough go of things over the course of the past half century. And with a host of forces working against it, the foreseeable future will be a major challenge as well.
Cities must lead
Now, more than ever, we need cities to lead the charge into the future. If they don't, there won't be much of a future to charge into.
Among the many challenges facing cities these days are rampant economic inequality, increasing digital dominance of commerce and communication (and the blending of commerce and communication), mistrust of public institutions and the press, and dwindling funding from state and federal government sources to make vital investments in people and places.
The elephant in the room, though, is climate change. Whether we're talking about the built environment, the economy, or transportation, it all circles back to the fact that environmental catastrophe is speeding towards humankind, and the only intelligent thing to do — to say nothing of the moral thing to do — is make every effort to avert and mitigate the worst doomsday scenarios.
And in the absence of true leadership at the federal and state levels, Rust Belt cities — from Cleveland to Detroit, Chicago to Pittsburgh, Buffalo to Milwaukee, and everywhere in between — have an opportunity, should they seize it, to lead that charge.
That's what I'm interested in documenting.
Starting a conversation
My hope for writing on Rust Belt cities is not to solve every problem (or any problem, really) and it's certainly not to hand out prescriptions to remedy the myriad issues that the region faces. The forces at play are complex, interconnected with people, local history, politics, and the world economy, and so long-established that there really isn't one silver bullet that can be deployed.
What I would like more than anything is simply to start a conversation, to build community, to learn from others.
I will write about ideas. Give examples of things that, as part of a whole, collective effort, could further the process of revitalizing these places. I will share news of developments in the urban planning realm where useful, offer constructive critique of current and previous efforts, and bring firsthand accounts from people who are involved in the processes and projects that, across the Rust Belt — in large legacy cities, mid-sized metros, and small towns alike — are attempting to propel places to adapt, change, and thrive.
I don't intend to engage in the kind of virtue signaling and arrogance that pervades a lot of urban planning writing. Yes, I support a brand of planning that values transit, human-scale development, a variety of affordable housing choices, increased density, and a mix of uses, but I've also been working in the profession long enough to know that, ultimately, the people of a community have to decide for themselves what they want.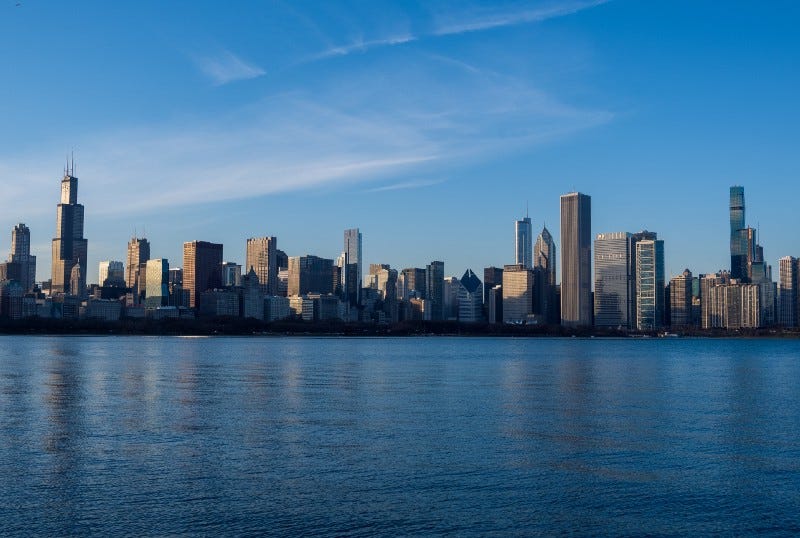 Photo by Rohan Gangopadhyay on Unsplash
A conversation is all I'm interested in starting. There are many fine publications both online and in print that tackle these issues, and my purpose here isn't to step on their toes. All I want is to lend my own perspective as a supplement to the work of all those dedicated folks.
What right do I have to write about any of this? Well, I have been an urban planner now for nearly a dozen years. I have done it at the neighborhood, city, and county level. I don't claim to possess any authority, only a keen interest in learning, in exploring the issues and possible solutions of my home, the Rust Belt.
Urban planning — and cities themselves, really — exists at the intersection of possibility and reality. That's what drew me to the profession, and what keeps me engaged all these years later.
Out of a bleak winter, hope
Much as it can seem impossible in the midst of a frigid January to look forward to the warming spring, it's often difficult to retain confidence that better days may lie ahead for the Rust Belt.
Years of decline, disinvestment, and degradation can wear down even the most optimistic among us. But I sincerely believe it's possible that the dark days will lead to light if we persevere, engage honestly and collectively, and bring proper foresight to bear.
The Rust Belt was once a thriving region, an economic engine of the country and the world, a place of culture and citizenship. A more pessimistic person would fail to find a pulse left here now, but, though it may be faint, the people and places of the Rust Belt still have life pumping in their veins, and that's a start.
That's a reason to believe.
---
Thanks for reading!
If you like this newsletter and want to support it, forward it to someone who'd like it.
If you're seeing this newsletter for the first time, you can subscribe here.
If you're a Medium subscriber, you can read the post there, which potentially kicks a little cash my way.
---