Missed Connection: Killing The 3C Corridor Rail Project Was Shortsighted
Ohio's urban centers are economically vital, why aren't they better connected?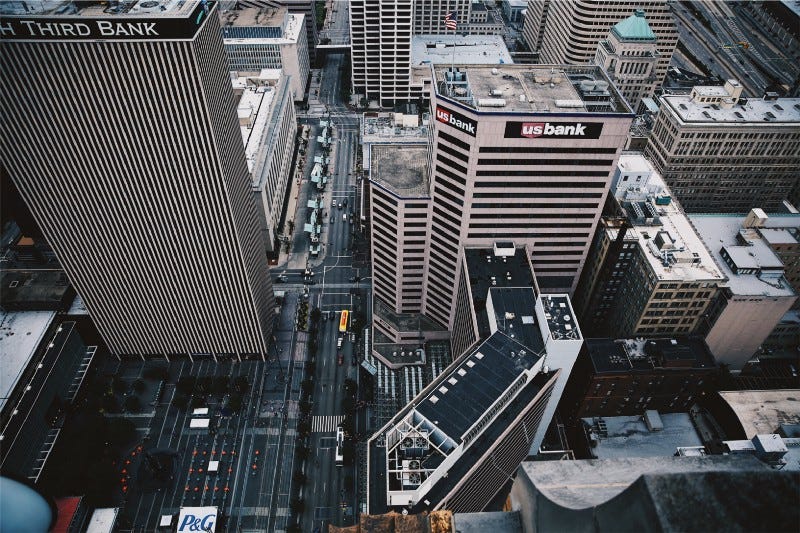 The popular narrative of the Rust Belt is one of decline, one of yesterday's thinking and hollowed-out cities. The idea of economic vitality is regularly dismissed out of hand, and the region must struggle to change the minds of people who are not paying close attention.
Challenges still exist throughout the Rust Belt, to be sure. But progress is steadily being made, as cities throughout the region embrace the emerging facets of the 21st century economy.
New research points to one such point of progress in the state of Ohio.
According to a forthcoming report authored by Richey Piiparinen, director of urban theory and analytics at Cleveland State University's Maxine Goodman Levin College of Urban Affairs, the gross domestic product of Cuyahoga County ranks 31st among 3,108 counties nationally.
At $87.7 billion, that's larger than 13 entire states in America and several countries worldwide.
"It was totally a surprise," Piiparinen said. "When you look at the numbers and see that Cuyahoga County is the top 1 percentile (nationally), it's a myth that middle America has been left behind."
Just behind Cuyahoga County, according to the data presented by Exner, are Franklin County ($86.5 billion), where Columbus is located, and Hamilton County ($67 billion), home to Cincinnati. The three counties combine for 40 percent of the state of Ohio's GDP, and when their entire metropolitan areas are taken into account, that number increases to more than 50 percent.
According to U.S. Census Bureau data the cities of Cincinnati, Cleveland, and Columbus boast a combined population of nearly 1.6 million people, or roughly 13.5 percent of the state. That number balloons to just under 3.4 million at the county level, or close to 30 percent of the entire state.
The economic impact of the 3C's cannot be denied, particularly in the context of GDP relative to share of the population. Yet the question of connectivity between the three is one that has not been discussed as robustly as it should be in recent years. With some 250 miles separating Cincinnati in the south from Cleveland in the north (with Columbus almost equidistant in between), finding ways to better foster connection between Ohio's three major economic engines will only serve to benefit the entirety of the state.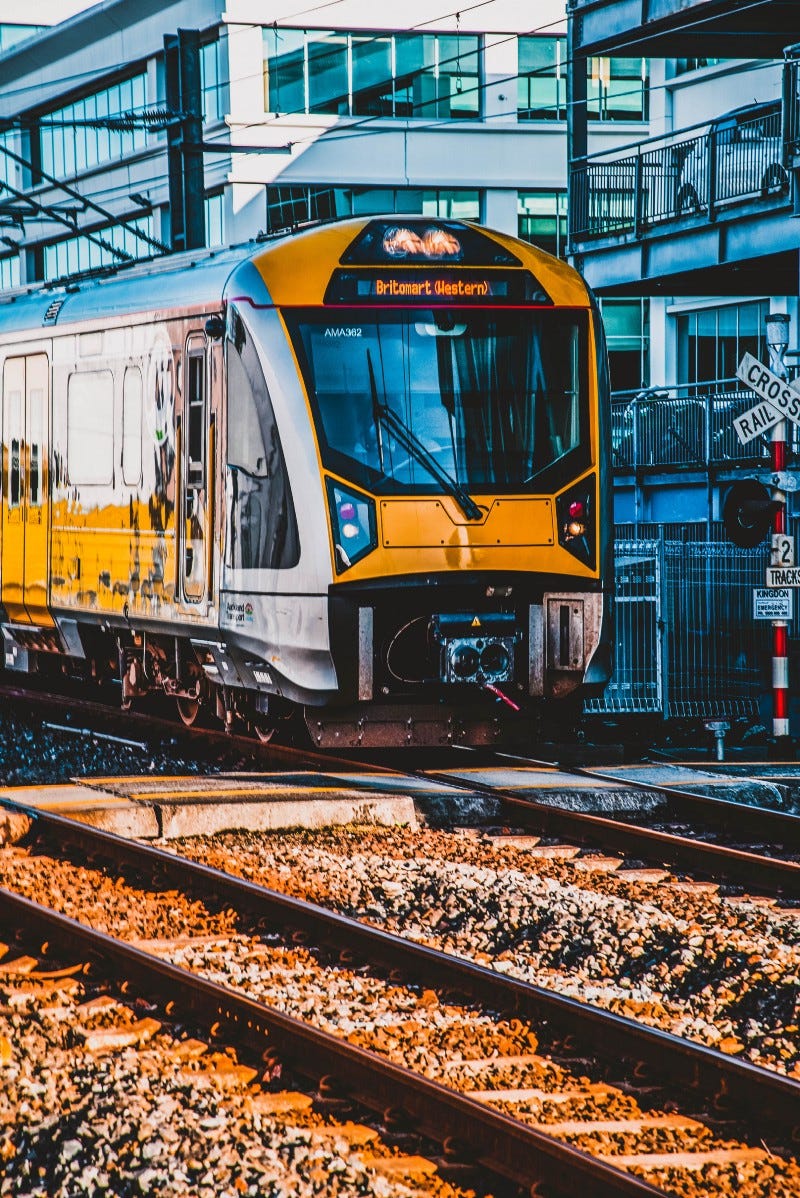 Saying no to free money
Of course, one does not have to look to far into the past to find a time when improving connections between the three cities was a frequent topic of conversation and debate. It was just a decade ago, in 2010, that Ohio obtained $400 million in federal funding for capital outlays associated with what was dubbed the 3C Corridor project.
The plan would have involved using rail tracks owned by CSX Transportation and Norfolk Southern, the two largest private freight railroad systems in the eastern United States, to link Cleveland, Columbus, and Cincinnati.
That $400 million in federal funding was to have been used for track, signal, station construction along the propsed route, and the purchase of trains.
Unfortunately, upon entering office Governor John Kasich declared the plan "dead," and the state lost out on the funding. Kasich attacked the speed of the proposed trains, saying that a toy train would be faster, and that Ohio should focus more on freight trains than passenger rail.
Such an attitude was short-sighted and, in hindsight, set the state back both economically and environmentally.
The baby and the bath water
The point of the initial 3C Corridor project was not to immediately see trains speeding along over 100 miles per hour, but rather to lay the foundation. You have to walk before you run, as they say, and the funding earmarked for the project would have helped Ohio take those first tentative steps in transforming its transportation future.
The arguments for killing the project were disingenuous at best, and amounted to throwing the baby out with the bath water. As Ken Predergast, Public Affairs Director of the non-profit All Aboard Ohio and blogger at Neotrans, pointed out at the time, no region has gone from having no intercity rail at all — Ohio's current situation — to high-speed rail instantly.
"You don't build a train with 12 round trips a day in a state built around a car culture," he told Cleveland Scene. "You have to develop the culture."
The 3C Corridor project could have served as a jumping-off point for building that culture, establishing a network of train routes throughout the state for which speeds could increase incrementally as funding and technology allowed.
State senator Kenny Yuko said to Scene at the time that the positives of the project far outweighed the negative. "We need to realize that this is an economic development tool," he said. "It's going to create locations that have been unused so far that now have potential for building. There are so many positives and so little negative."
Falling behind?
Perhaps it makes little sense to re-litigate the decision to kill the 3C Corridor project, but it's difficult to not see an opportunity missed. As part of a larger regional rail system, which has been advocated for by the Midwest Interstate Passenger Rail Commission (MIPRC) since 2000, the entirety of the Rust Belt could be connected, much like the northeast corridor between Boston and Washington D.C.
What's more, there is a market for regional rail. As MIPRC's data revealed in its annual ridership evaluation, "Passenger rail ridership in the Midwest maintained strong overall growth over the decade from federal fiscal years 2009 to 2019, according to MIPRC's annual evaluation of Amtrak data. Ridership on state-supported corridor services rose 14 percent over the 10 years from Federal Fiscal Year (FFY) 2009 to FFY 2019, while ridership on the region's long-distance trains rose five percent in the same period."
Transit-oriented development around rail stations both in the 3C communities and in between is an untapped economic development resource, with the potential to create thousands of permanent jobs, millions of dollars in spending on commercial and residential development, and reduced transportation costs for ridership.
One need only look at Cleveland's HealthLine bus rapid transit project, Cincinnati's Bell Connector streetcar system, and Columbus' CMAX bus rapid transit project to see that transit-oriented development can provide tangible economic benefits to a community.
Economics aside, transforming the transportation culture of the Rust Belt is also vital in the face of climate change. A fully-developed regional rail system would bring about decreased energy consumption, reduced air polluting emissions and impacts upon natural habitats and water resources, and improved air quality.
Climate change is going to impact the Rust Belt, one way or another. Expanded transit in the region would help to lessen the negative aspects, while still providing for the transportation needs of current and future residents in a way that is more environmentally sustainable.
Dream on
How far long would the 3C Corridor project be today if the funding awarded to the state of Ohio had not been rejected? How much more robust would the connections between Cininnati, Cleveland, and Columbus be? How much development and economic benefit could have been realized along the route by now?
These are all questions without answers, of course, because the reality of the situation is that the 3C Corridor project was not given a chance. That does not, however, mean that lawmakers, planners, and advocates should give up on the dream of intercity rail in the state and region. The promise of such a thing still holds, and perhaps in the future that promise can be realized.
---
Thanks for reading!
If you like this newsletter and want to support it, forward it to someone who'd like it.
If you're seeing this newsletter for the first time, you can subscribe here.
If you're a Medium subscriber, you can read the post there, which potentially kicks a little cash my way.