Plan The Most For Those With The Least: Remembering Norman Krumholz
The urban planning luminary, who passed away in December, left a legacy that still impacts the profession today.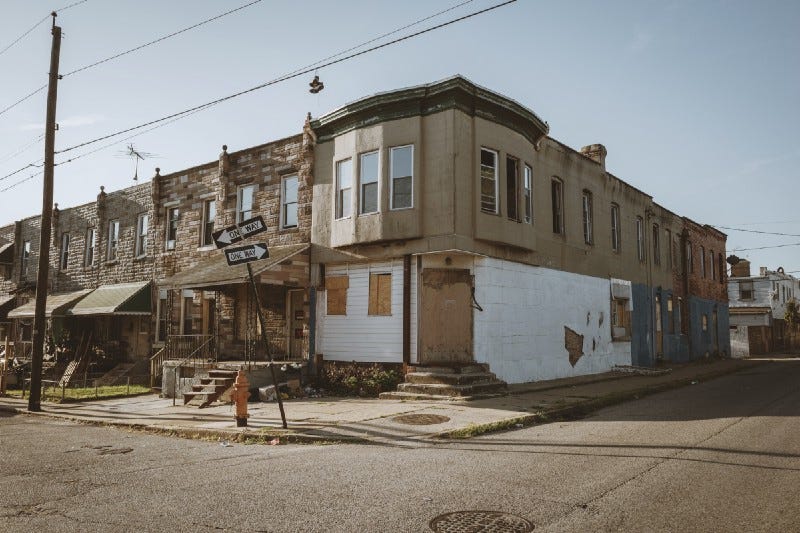 Three houses in a row had plywood nailed up over the windows, their early spring yards already showing signs of overgrowth. It was a cool, damp Saturday morning in Cleveland, and the few people who were outside in the neighborhood had skeptical looks on their faces as a group of a dozen students walked by.
At the head of the group, markedly, was an elderly man, wearing slacks and a windbreaker. He did not move quickly, but whether that was due to age or by design for this walking tour, it's hard to say. He chatted amiably with his young cohorts as he walked, stopping every minute or two to point out to the group some point of interest he wanted to impress upon them.
This was 2007, roughly a year and a half before the housing market and banking industry would send the American economy into full-on free-fall. But in the neighborhood in which the group walked, the signs of what was to come were already painfully evident. This was a place that had seemingly been left behind, a place where disinvestment and disinterest from local leaders had wreaked havoc for decades.
And that's why the kindly, grandfatherly-looking man had brought the students there. To rouse them from their privilege and their cocoons of ignorance. To make the struggles of their future profession plain and immediate to them. To illustrate the lessons he was trying to teach in a way that words spoken in a classroom or printed in a book never could.
I'll never forget that morning walk through the Fairfax neighborhood of Cleveland. It was the day that Norman Krumholz, godfather of the equity planning movement and a giant in urban planning circles across the country, set my career on the course it still follows to this day.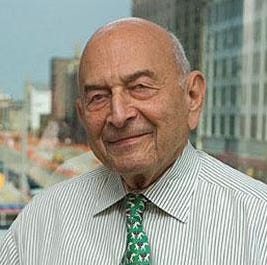 Photo via Cleveland State University
Krumholz was just a couple of months shy of his 80th birthday that day in 2007. After having served as the planning director in Cleveland from 1969 to 1979 under mayors Carl B. Stokes, Ralph J. Perk, and Dennis Kucinich. He then led the Cleveland Center for Neighborhood Development from 1979 to 1984, before joining the faculty at Cleveland State University's Maxine Goodman Levin College of Urban Affairs.
It was at Cleveland State that I encountered Krumholz. After having dropped out of law school, I was unsure of what to do with my life, and decided to take some classes to see if anything piqued my interest. I signed up for a course called "neighborhood planning," and the rest, to use the time-honored cliche, was history. I knew within a few meetings of the class that community and neighborhood development was the path I wanted to pursue.
I have Norm Krumholz to thank for a career that is now nearly a dozen years old, and that has taken me from an underserved neighborhood of Columbus to an inner-ring suburb of Cleveland to, now, a county-level position that allows me to effect positive change, however small it may be, in the lives of everyday people.
It's fundamental and essential for the neighborhoods to express their wishes, and not have a planner, even a planner with the best of intentions, impose his or her view of what the neighborhoods need on the neighborhoods.
Krumholz passed away this past December at the age of 92, leaving a momentous legacy both in Cleveland and the planning profession at large. In a celebration of his life held at Cleveland State last Saturday, some "300 friends, family members, former colleagues, students, and all-around admirers" turned out to pay their respects to Krumholz's life and career, according to Steven Litt of The Plain Dealer. 
Equity planning, which Krumholz championed as a public servant, professor, and author, is an approach that, as he explained to my class back then, "plans the most for those with the least." In other words, that "government institutions give priority attention to the goal of promoting a wider range of choices for those residents who have few, if any, choices," as was stated in the Cleveland Planning Commission's 1975 Policy Planning Report. 
It was a radical approach in the '70s when he employed it, and remains so in 2020. In today's planning environment, it is perhaps needed as much as ever, as income inequality, climate change, and thirst for development profits in major urban centers around the world threaten to further cast aside vulnerable people and their neighborhoods.
Equity planning is about engaging people where they live, activating them as politically astute partners in the development process, and, ultimately, allowing them to chart the course forward for themselves and their communities.
"It's fundamental and essential for the neighborhoods to express their wishes, and not have a planner, even a planner with the best of intentions, impose his or her view of what the neighborhoods need on the neighborhoods," Krumholz told Jonathan Welle for Cleveland Scene in a 2015 interview.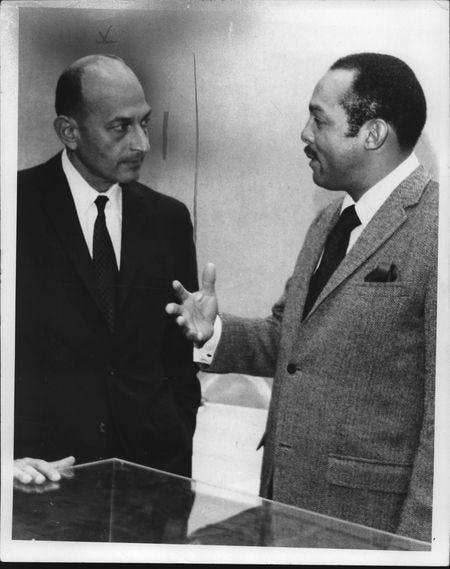 Photo via PDHST PLAIN DEALER HISTORICAL PHOTOGRAPH COLLECTION (Mitchael J. Zaremba / The Plain Dealer) Cleveland Plain Dealer
"Norm was one of those guys who didn't just talk about it, he walked it and lived it,'' Freddy Collier, Jr., the current planning director for the City of Cleveland, said in remarks at Saturday's event. "When I look across the audience today, I say: 'Wow! this guy impacted or affected an entire system.' "
Reading about the celebration of Krumholz's life, I went back through notes I took during his neighborhood planning course, and the currents of social justice, of employing a moral conscience instead of cold, hard efficiency, are everywhere to be found.
For Krumholz, it seemed to be of paramount importance that he instill in his students those ideals.
"You have to be true to your objective of representing equity," he said. "You have to do that from a professional perspective. You have to remember that one of the three Es is equity, it's not just the economy or the environment."
I'm a better professional for having received those lessons from Krumholz, and I'm not the only one. His impact across the planning profession in northeast Ohio is far-reaching, and will continue on long after the remembrances and reminiscences have faded.
Former Cleveland planning director Chris Ronayne, himself a former student of Krumholz, echoed almost verbatim my own experience, telling Scene, "If there was an assignment on the St. Clair-Superior neighborhood, you didn't just write about it from history books. You lived it. You went to go work at the CDC. You met with CDC officials. You walked the block. I always said to any student coming into CSU, 'Take a class with Norm Krumholz.' It'll open your eyes to the world."
Our eyes are still open to the world Norm showed us, and now it's up to us in the planning profession to use the tools he taught us to make it a better one.